Janna Willoughby-Lohr is in the Spotlight this week.
What can you tell us about yourself?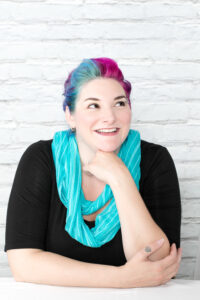 I am a poet, musician, visual artist and entrepreneur. My company, Papercraft Miracles, specializes in eco-friendly handmade paper art & gifts. We make magical things from paper that bring meaning to people's lives. I started my business while I was still in college in 2003 and ran it as a side gig for about 12 years.
In 2016, after I had my first son, I quit my full-time job to be at home with him and work on scaling my company and it took off quickly. Since then, I have built a team of skilled artisans and we have done custom projects for major companies such as Twitter.com and Capital One.
I won a $25,000 Ignite Grant for my company in a sharktank-style pitch competition in 2018, and in 2019 I was named 40-Under-40 for Stationery & Gifts from Stationery Trends Magazine.
I am very active in the entrepreneurial leadership space, helping other women to start and grow their own businesses and supporting them through their struggles. I am on the board and chair the membership committee for the National Association of Women Business Owners (NAWBO) Buffalo/Niagara Chapter. I am also a founding member of the Diversity & Inclusion task-force for our chapter, working actively to create a more ethnically and culturally diverse membership and to encourage all women business-owners to be involved in leadership and decision-making for our chapter and beyond.
In addition, I have a podcast called Reach the Stars Podcast which is a collection of conversations with cool people who do cool things. We bring inspiring stories of persistence, passion and purpose as a way to help others feel connected and learn resiliency skills so they can overcome obstacles on the way to their own dreams.
I have been performing poetry and music publicly for over 25 years and have shared stages with a wide range of other performers from 10,000 Maniacs to Beats Antique.
What were the origins of your business?
In my business, Papercraft Miracles, I make magical things out of paper that make a moment unforgettable. I know, first hand, the power of a single moment to change a life forever and I know that receiving one of my Papercraft Miracles has been that moment for thousands of people in the 18 years since I founded this business. But Papercraft Miracles was born out of the ashes of grief and destruction in a moment where I chose to be brave in the face of trauma.
Being brave isn't surviving the traumatic experience itself; it's what you do afterward that takes real guts. I never considered myself particularly brave until my junior year of college.
One night, I was sitting on the porch of the dorm, when all of a sudden the wind picked up and all of my hair stood on end. It felt as if the air was charged with electricity and my heart began to race, feeling all this energy. Just then, the sky opened up and it started pouring. I stayed outside for hours, absorbing as much of this energy as I could and eventually, I went to bed. But I was awakened a few hours later by the phone ringing. It was my brother, "Something happened to her…last night…we found her around midnight…she…she didn't make it." All of my hair stood on end, just like the night before, and I walked out into the rain.
My mother was a poet and mixed media artist so I grew up surrounded by rubber stamps and manuscripts. By age five, I had already started to write my own poems and make collages–our love of writing, creating and sharing is what brought us so close. But the main thing I remember about my childhood is that my mama never had enough time to create because she was always working one of her many jobs to pay the bills because she was on her own. After she died, I briefly debated dropping out of school but I kept hearing my mother's voice in my head, "Do it because you can, not because anyone is going to make you!" I knew she'd never forgiven me for quitting school, so after the memorial, I returned to college with a renewed purpose. But just when I thought I had a handle on life, it broke.
I went to bed the night before the spring semester started and I have awoken in the middle of the night again, this time by a fire alarm. I expected it to just be a drill, but instead, I saw one entire corner of our dorm completely engulfed in flames, higher than the tops of the trees. I stood, freezing in the road, watching pieces of the roof turn to ash, pull away and rain down over our heads while we waited for the fire trucks to arrive up the icy mountain roads. Being spiritual, not religious, I prayed to my mother. I said, "Make sure everyone gets out alive." As soon as I said it, all my hair stood up again.
We watched it burn until the walls groaned and caved in. We watched it burn until it was gone, every last room to the ground. And I was scared. But three days later, I turned to my roommate and blurted out, "All our shit burnt up!" And we were silent for a moment. Then we started laughing. Uncontrollably, like wild animals, we giggled, so engulfed in the unencumbered joy of being alive. That moment just before the laughter was the moment I decided to be brave. If I could survive all of this and somehow come out laughing, I could make it through anything. I still had my life to keep me warm.
So the months that followed the fire were full of relentless rediscovery. I continued to make art for my classes and I found that channeling these experiences and my history into artist books gave me an outlet to share my story with others in a tangible way. It was during that time that I named my business, Papercraft Miracles, because making and sharing this paper art was the miracle that saved me, gave me something to grab onto when I literally had nothing. In the face of all that tragedy, I realized something that altered the course of my life. I saw that a single moment had the power to change your life forever. Standing at this crossroads where I could give up my dream or to seize my future immediately and never, ever, let it go, I chose to be brave and to do it because I could and not because anyone was going to make me.
What aspects of your background have helped you the most?
My childhood was really different from a lot of people's experiences because my parents were still married to other people when I was born. A situation that could have been disastrous for me, turned out to be an extraordinary way to grow up. Shortly after I was born, both my biological parents got divorced but didn't get together with each other.
My mother's husband signed his name on my birth certificate and legally became my father anyway. Two years later, my birth father got remarried and he and his wife came back into my life. I had five parents throughout my life, all of whom had been divorced at least once, so I got to learn so much about just how different people can be.
Not to mention that I lived with three separate families throughout the course of a week. Monday through Friday with my mom and my older brother, Friday night and Saturday with my legal dad and his family, and Saturday night and Sunday with my biological father and his family. I grew up with seven brothers and sisters but I'm technically an only child and somehow, I ended up being the oldest at one house, the middle child at another and the baby at the other.
All of these experiences, living, learning and growing with so many different people, have essentially given me three lives in one. I learned how to adapt to changing situations, how to make a place for myself and also how to be really independent. I have always been the link that ties all of my families together, kind of like a lone traveler going between separate worlds.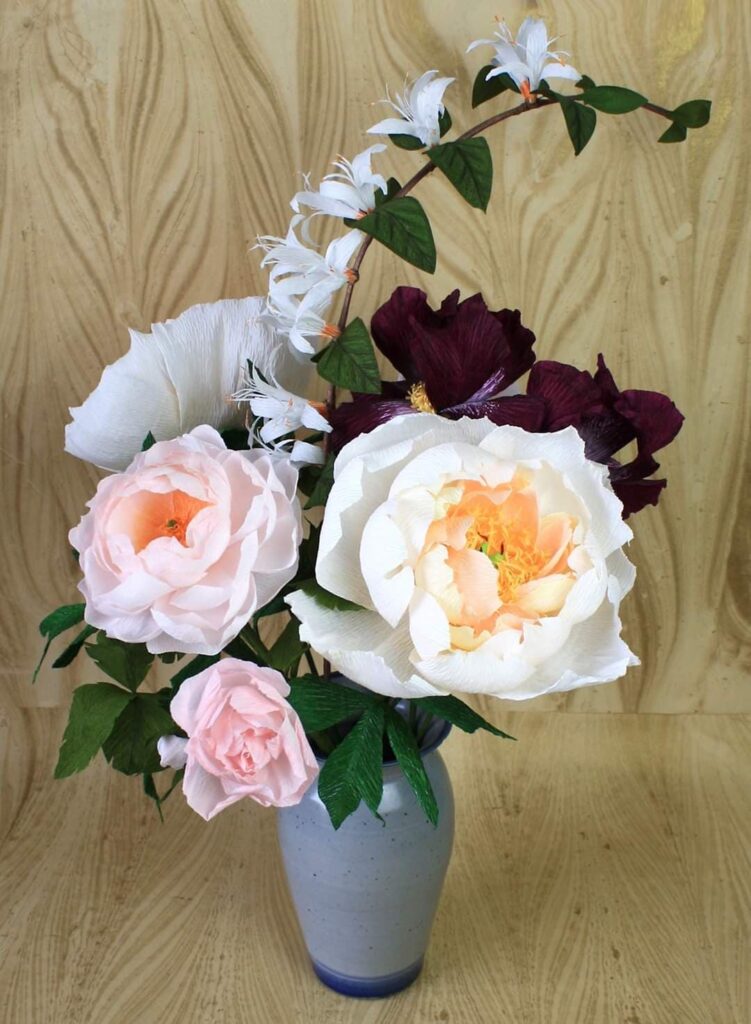 What were the main challenges you encountered at the beginning?
There's something about handling paper that sends me to the moon and brings me back to earth at the same time. In the 18 years since I came up with the idea to start a business making paper and books that make people happy, I have heard a whole lot of "That is CRAZY!" from a whole lot of people. When I first started out, social media didn't yet exist and neither did e-commerce, but the world was becoming more and more digital every day.
I told people that I wanted to make handmade stationery and journals and my classmates said, "Psssh! No one is going to write in a paper book again! Everyone is going to be on LiveJournal!" And that was the trend for several years as the world of e-vites and e-books came to life. But I just kept on working toward my dream of having this company because I knew that the physicality of writing on paper had a different feel than typing on a screen.
I knew that there was nothing that could take the place of that feeling. As the world of social media and smartphones exploded a few years later, I noticed people becoming more and more disconnected from each other. And with this separation came a deep sadness and a constant need to boost our moods with "likes" and intangible attempts at connection.
It didn't happen all at once, but at some point, around 2016, people started to trend back towards appreciation of physical connection. It started to be "cool" to have a unique planner or a journal in your bag. People started to realize how special a real handwritten letter can make you feel when it shows up in your mailbox when so much of their communication was so impersonal.
And then the world of weddings took a giant swing back towards fancy paper invitations instead of e-vites. And here I was, still promoting the power of paper to change people's perspectives on life just like I had quietly been doing for years. None of the negative things anyone ever said to me about creating a business making paper and books ever deterred me from my passion. I knew that nothing could replace the way handling paper makes me feel.
Who was the most supportive of your idea?
I couldn't be where I am right now without my husband, Bryan. He integrated my dream into our reality and has always been supportive of me pursuing my passions. We purchased a building that used to be a department store in the 1890s. We converted part of the building into my storefront and papermaking studio and we live above it with our two boys.
Whether it was flying to Indiana and driving a truck back full of equipment I bought or putting our kids to bed alone night after night while I am working on growing this business, he's been there for me. I can't lie and say it's all been easy on him or on our relationship, but he knew from day one how important it was to me to share my love of creating with the world. I am so grateful that he agreed to come along for the ride.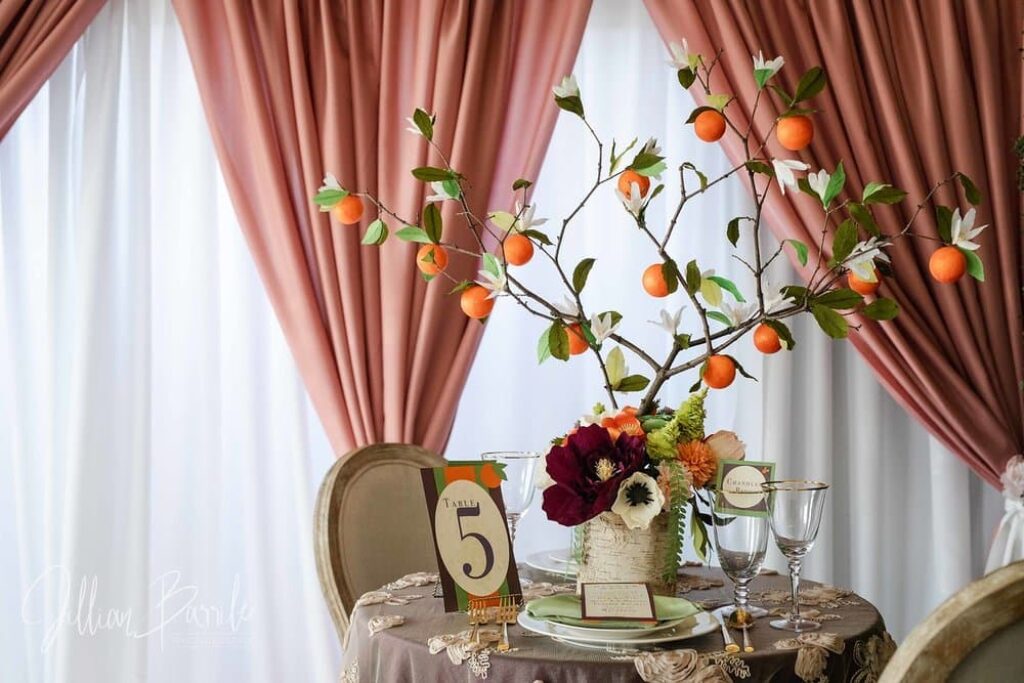 Have there been any changes in your business approach after Covid-19?
For sure. Pre-Covid, about 70% of our business came from doing weddings and events. Obviously, the whole wedding and event industry has come to a screeching halt and we were forced to pivot back to our roots of custom gifts pretty much immediately. But I'm glad that we did. It helped me to be reminded of the reason I started this business in the first place– to help people feel connected in tangible ways.
Throughout the pandemic, we have been privileged to create countless special gifts for our clients and their friends and loved ones to help them share things that are often hard to say out loud or that don't really have words.
What makes your offer unique?
Papercraft Miracles was founded on my love of connecting with people and sharing stories, and making those stories come to life in tangible ways. Our ability to create handmade paper art that conveys a sentiment that is often so hard to capture is what makes us different. We make meaningful and unique gifts that make a moment unforgettable.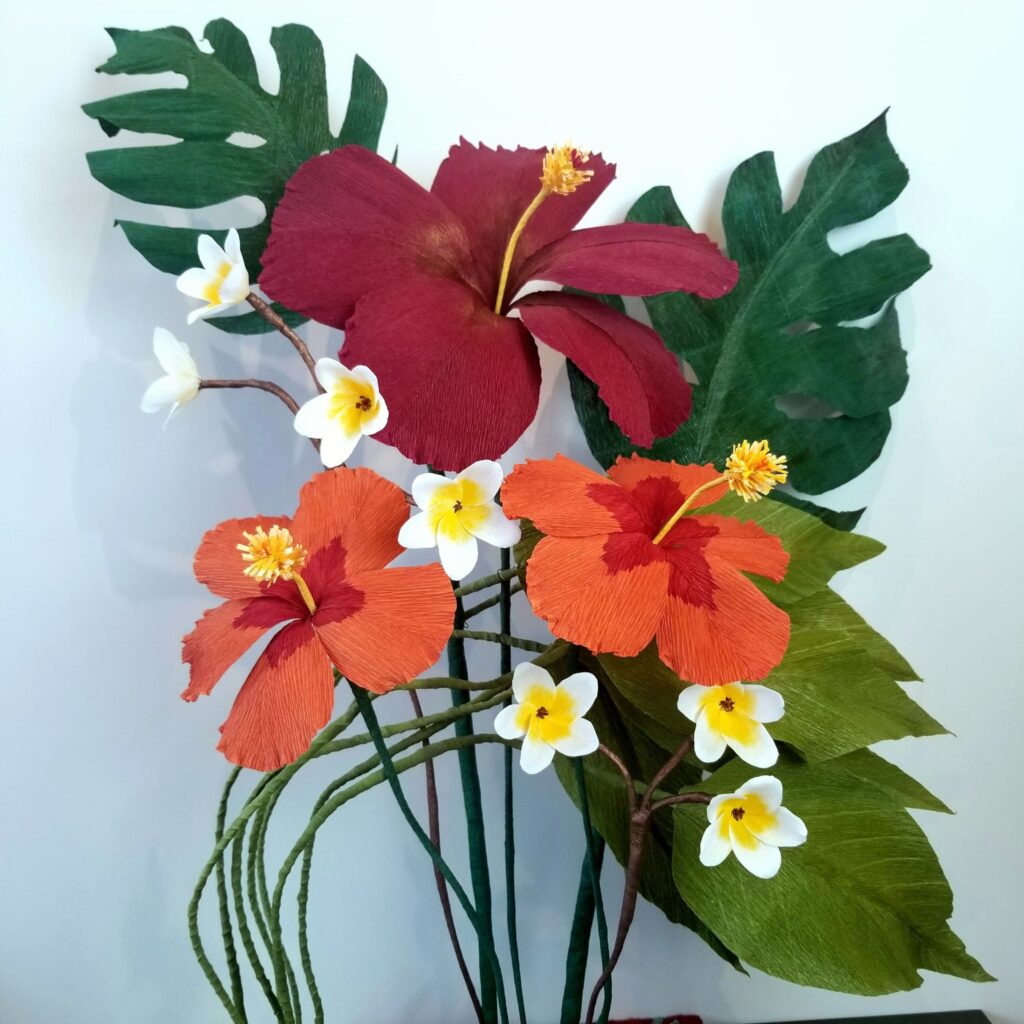 Do you have any other passions?
Yes! I have been a poet and musician for most of my life and I love performing on stage as my alter-ego, MC Vendetta. I can't wait for live music shows to be allowed again so I can get back to my home…on stage with a mic, singing my heart out.
If you could go back in time, what would you do differently?
It's hard to say for certain that I would change anything because we learn so much from making mistakes. But I would have put more effort into building my email list and social media much earlier than I did and would have been really consistent with it. I think above all else, that would have helped my business grow so much faster earlier.
I probably would also have quit my job before I had children and had the trust in my business to focus on it full-time before I was sort of forced into it by circumstance.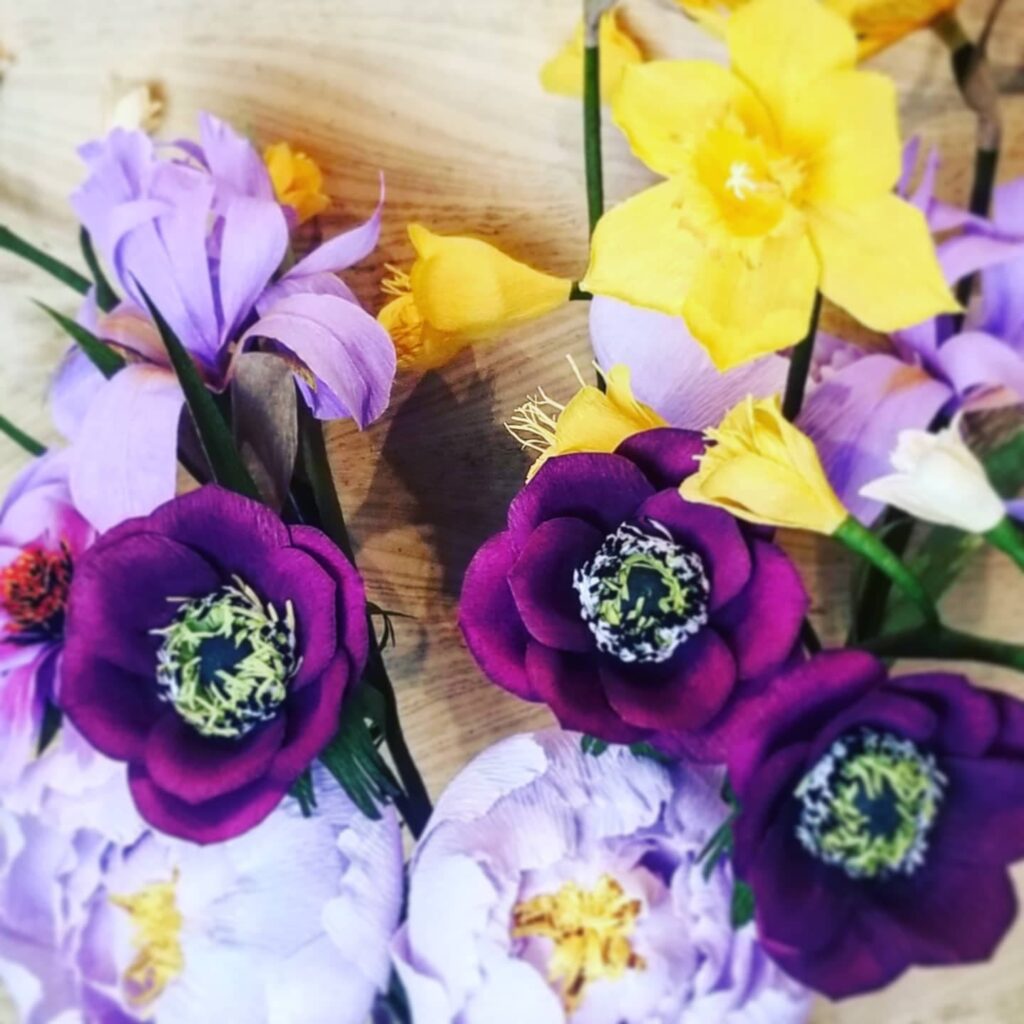 What challenges do you see ahead?
Obviously, the economic climate is very uncertain and who knows exactly how long this pandemic and the aftermath will last. I do see more hard times coming for a lot of people and I am not expecting the wedding and event sector of our business to bounce back full force until well into 2022 or later.
I think that the effects of this pandemic on people's psyche are going to be hard to overcome quickly and people will need to ease back into feeling comfortable being around each other again once it is deemed safe to do so.
What future projects does your business have?
Right now, we are looking forward to helping more clients with custom projects to help them reach out and stay connected to their clients and loved ones. I would also love to get back into doing more larger-scale art installation work, bringing my paper art to the public in interactive and meaningful ways.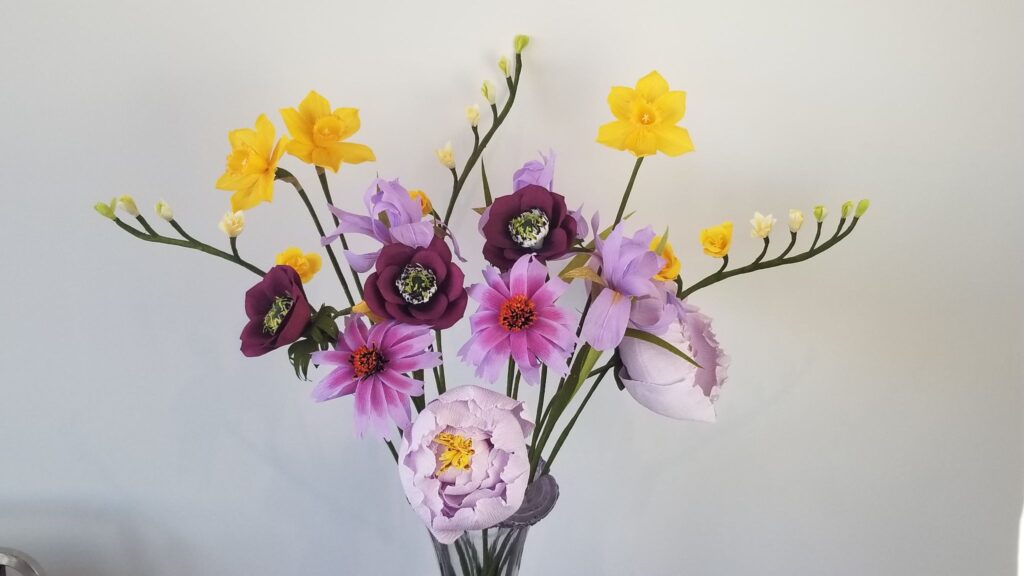 What message would you send to your followers?
I would inspire a movement of interconnectedness. When people see how their lives are directly affected by the action or inaction of others and vice versa, I believe that there is hope for a better world. Our society has developed a "not my problem" attitude. In the words of Denis Leary, "I didn't break it, it was this way when I found it." Whether this relates to caring for the environment, improving social programs to lift up those in poverty or directly combating racism and white supremacy, the vast majority of our world chooses to stand back and watch instead of taking action.
That is one thing that I think the global pandemic has helped to bring to light, just how much we all depend on each other to keep this society going. We are literally seeing with our own eyes how our actions can either protect others from spreading this virus, or our inaction can fuel the fire across the globe.
For the first time in my life, I saw people being willing to sacrifice their livelihoods, their homes, their businesses, their mental and physical health and more, for the sake of those who are older, sicker, and weaker. I've never seen anything that looked more like love than that. I saw neighbors reaching out to tape gift cards for groceries on the front doors of those who couldn't afford food. I saw groups on Facebook springing up to share resources with those who needed them.
I saw the artists and crafters working night and day with blisters on their fingers to make masks when our society failed to provide us with the things we needed to survive. Watching people come together in that way gave me hope that we could learn to see how we are all interconnected. When one of us is harmed, we all bleed.
If you were to define your business in one sentence, how would you do it?
We make magical things out of paper that bring meaning to people's lives.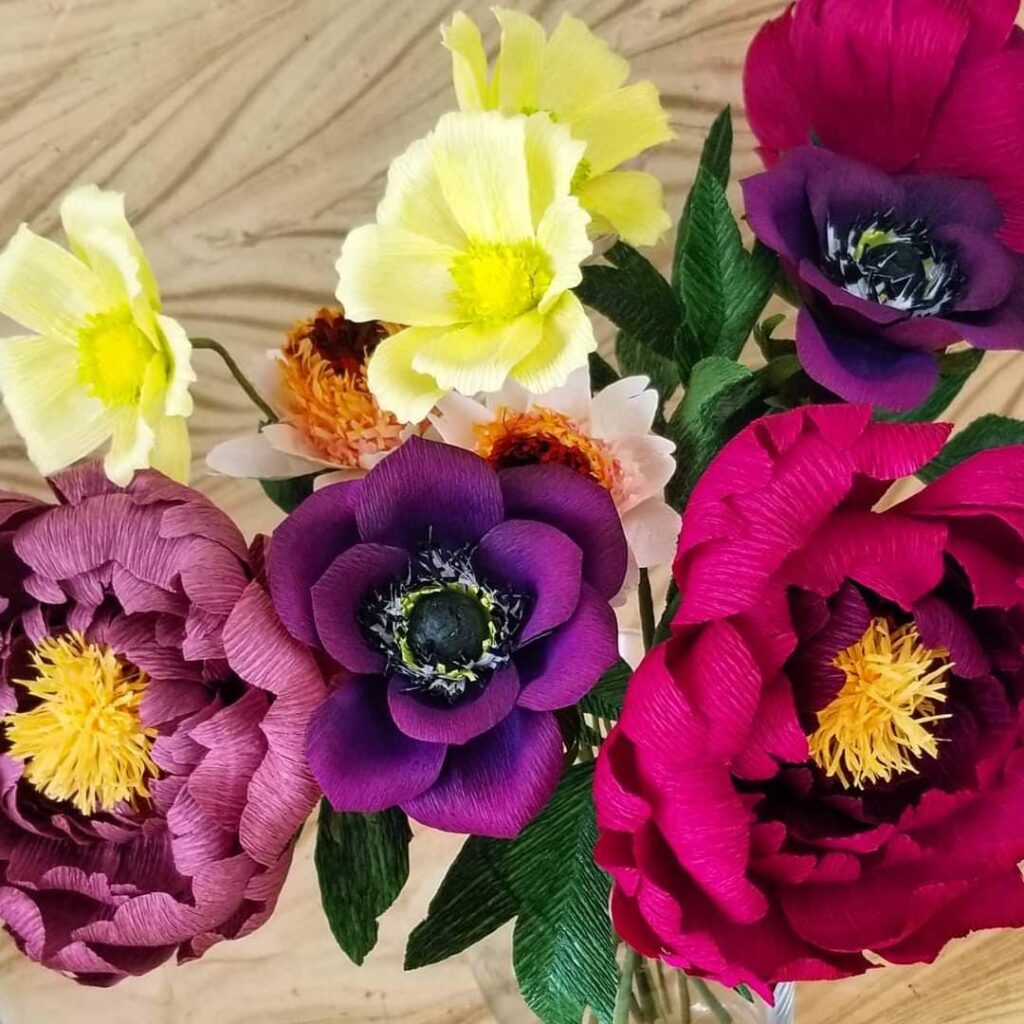 Contact Info
Instagram: http://www.instagram.com/papercraftmiracles
Facebook: http://www.facebook.com/papercraftmiracles
Email: info@papercraftmiracles.com
Website: www.papercraftmiracles.com
Podcast: www.papercraftmiracles.com/reachthestarspodcast

Here is a video of my story: https://www.youtube.com/watch?v=j0sALbxGlSA

And here is a link to a recent article about me that was published by Authority Magazine on Medium.com: https://medium.com/authority-magazine/janna-willoughby-lohr-of-papercraft-miracles-they-told-me-it-was-impossible-and-i-did-it-anyway-4f4d0e526c30?_branch_match_id=624647126999404067&_nonce=n5u6ZNgh&source=social.linkedin
_______________________________________
Utility Avenue's Spotlight focuses on promoting inspiring businesses every week. For a chance to be interviewed, contact us at support@utilityavenue.com with the subject Spotlight.