At the start of the year, it can be easy to focus solely on your goals. Whether you want to hit a sales milestone, launch a new product/service, or expand your business, you have likely become fixed on achieving whatever it is that you want to achieve. 
While this is certainly admirable, this approach can cause you to quickly lose steam. More importantly, it can also cause you to lose track of daily best practices that can grow your small business for the long term.
No matter what your goals are for 2021, here are some of the best practices to implement in your daily routine this year.
Join the Utility Avenue community for opportunities to buy or sell services and turn your hobbies into profitable business ventures!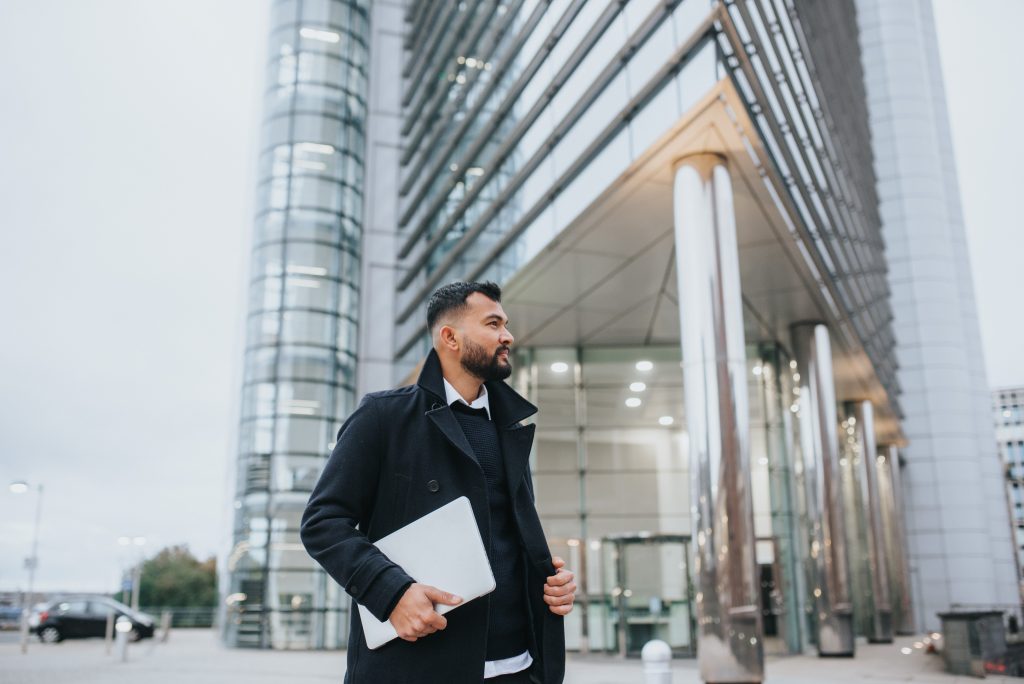 Network with local business owners and professionals.
In 2020, it became more difficult than ever before to network with colleagues and local business owners. As COVID-19 continues into 2021, networking opportunities still look different than they have in the past.
Networking can get your business noticed, help you share and exchange ideas, build long-term relationships, and build your self-confidence. In the long-run, it can even boost your sales. That is why it is crucial to continue meeting with others on a weekly basis in a virtual space. This can take the form of joining the local chamber of commerce, or a dedicated networking group. By making networking a habit, you can more easily reach your yearly goals and connect with others in the community.
Complete a financial health check-up.
Another essential best practice to adopt is routinely checking in with your business finances. From your invoicing practices to your corporate credit cards, this habit can save you hundreds — or possibly thousands — annually.
As you review your business finances, see if your bank is serving your current needs. For a more seamless accounting experience, finding a small business bank account that integrates with your payroll software ensures quicker payments. The best accounts will even offer free instant deposit, high-yield interest, and insights on your cash flow.
To get an in-depth assessment of your business's financial health, consider working with a business consultant. You can find qualified business consultants through online job boards and review ratings, rates, and estimated delivery times. 
Set work-life boundaries.
When examining business best practices, it may not seem as though your personal habits have any bearing. On the contrary, having solid work-life boundaries is essential for being a successful small business owner. These boundaries are becoming more popular in European countries and can make a world of difference in your personal and work life.  
Although it can seem impossible at times, creating boundaries for you and your employees should be a best practice to embrace. Decide when you (and others) should be able to disconnect from work emails and phone calls, and how often personal time should be taken. Despite feeling counterintuitive to some, these actions can actually lead to increased on-the-job productivity.
Revisit your marketing strategy.
In today's digital age, successful marketing strategies are anything but stagnant. With rules and algorithms for social media changing almost monthly, it is important to keep up with the latest changes.
Each quarter, make it a habit to check in on your marketing plan. Revisit your strategy to see what is working, and what needs a bit of tweaking. Change wording, images, and promotions to meet the needs of your audience in real-time. This best practice will ensure that you get the most out of your marketing budget and that your messages are timely and relevant. 
Ensure that all software is up-to-date.
Lastly, routinely monitor all software on your computers, phones, and equipment. Complete recommended updates, and keep up-to-date on any antivirus programs that you've installed. While it seems simple, a weekly check of your software can save you time, effort, and money down the road. 
As you decide which best practices work for your business, it can be helpful to create a checklist of habits that best suit your individual needs. This can also help you organize which tasks should be completed on a daily, weekly, monthly, or quarterly basis.
Original guest blog post written by Gloria Martinez, from WomenLed.Org