Here you have seven ways in which you can help small businesses in 2021.
Keep more money in your local economy and support local jobs in 2021 when you decide to shop with small businesses around you.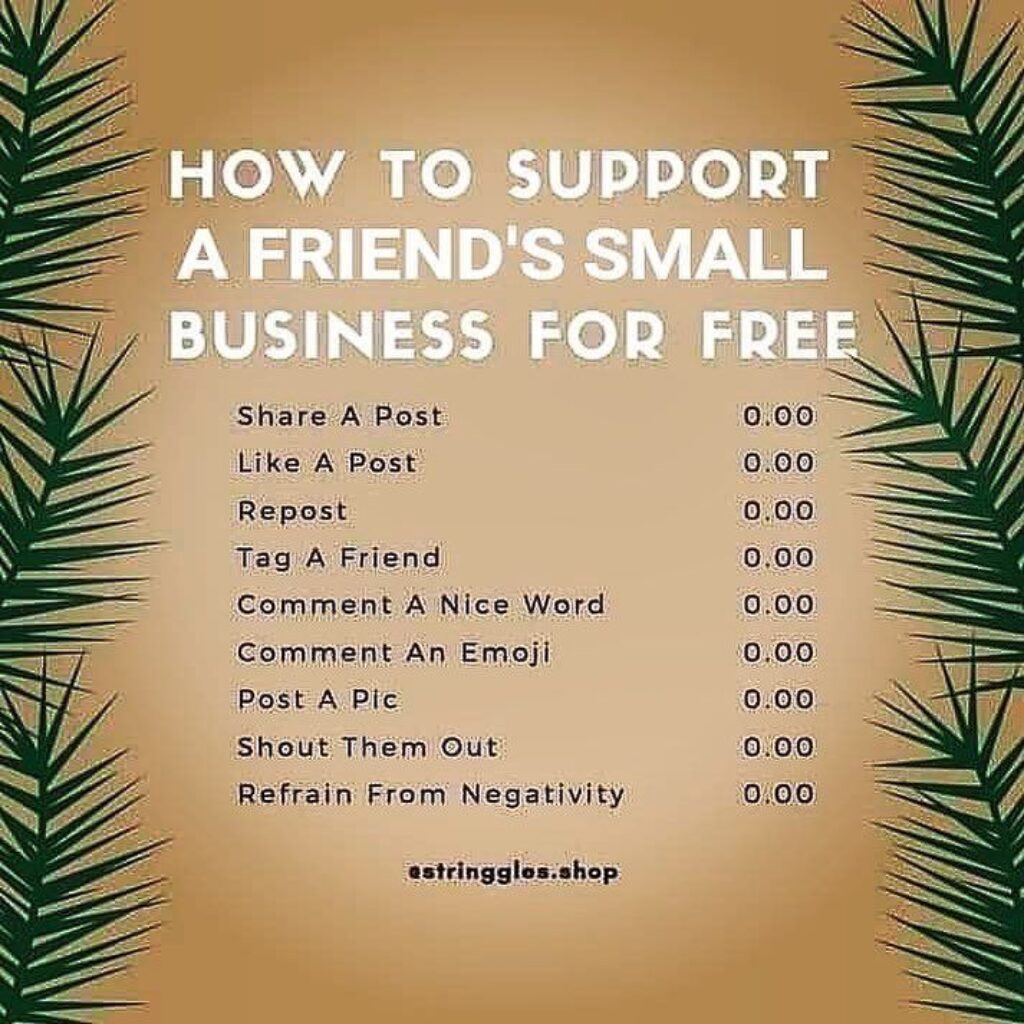 1-Shop local
Shop local whenever you can. A local small business brings jobs to the area, and the money it earns usually stays in the community, which helps the local economy. Consider a subscription service if it's offered.
2-Be Social
Help bolster a business's social media presence by "liking" hardware stores, dry cleaners, and other independent shops on Instagram, Facebook, LinkedIn, and Twitter. When you hear someone say that they will start a business, share their post on social media to your community.
3-Leave reviews
Write positive reviews on Google and Yelp, post photos of purchases, and don't forget to tag the businesses.
Be supportive! Word of mouth is king. Let your family and friends know about your favorite service providers.
4-Buy gift cards for later.
If you don't need a product or service now and want to support a local business, you can buy gift cards that you can use later.
Spread the word to friends. If you know an outstanding local business, tell your friends and family members about it. This can generate new customers for the small business, and it could lead to a chain reaction if your friends also tell their friends about the company.
5-Donate
If you have the means, consider donating to small businesses you love.
6-Invest in small businesses.
Seed funding is money collected from investors that small business owners use to start a business. If you have some extra cash to spare, this is a great way to help out a small business while possibly increasing your wealth.
7-Share your expertise
If you have knowledge that could be valuable to small business owners in your area and a little time to spare, you could help by sharing your time and expertise. For example, if you have a friend who's starting a business, but they don't know how to create a business proposal, you can help with that.
You could help them establish an online presence to get their business in front of more potential customers if you have marketing skills.
You could also provide branding and product photography services to local businesses.
Final words
The real key to helping small businesses is consistency. A single purchase is a good start, but if you want to make a real difference, make shopping small a lifestyle. Remember, you're not just helping a business owner. You're helping their employees and their communities and enabling the company to continue making great products for other consumers to enjoy.