2020 proved to be a very challenging year.
From natural disasters to a world-stopping pandemic, we suffered from quarantine, loss of loved ones, broken plans…
If we learned anything last year, hope we learned to focus on what really matters.
Days ago, we published a post in a Facebook group, and some entrepreneurs told us about their success stories in 2020.
Today, we share them: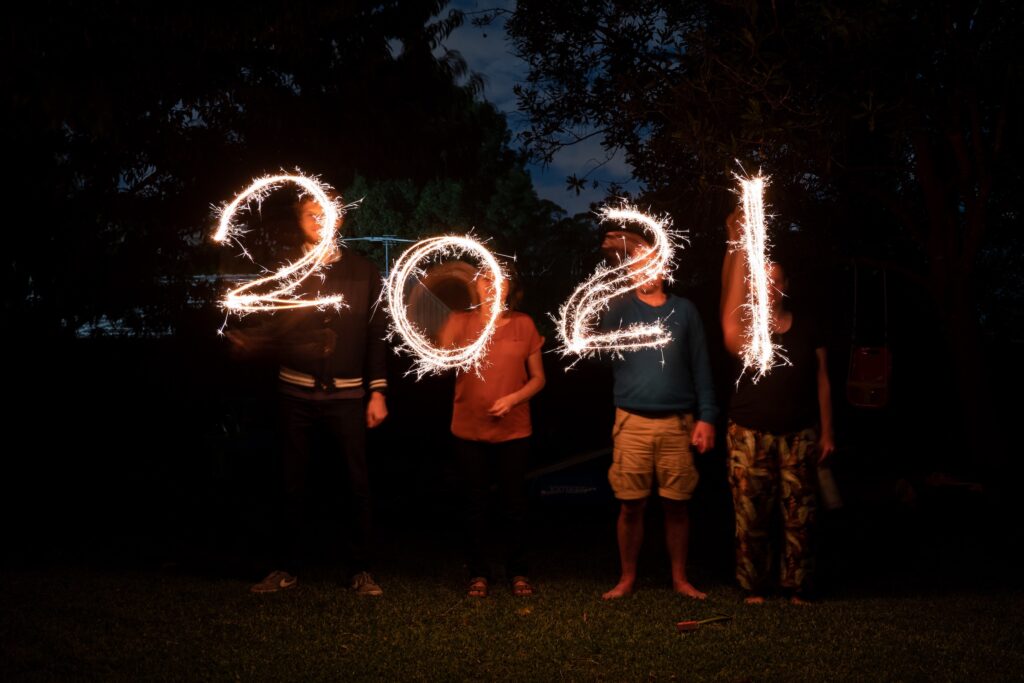 Janna Willoughby-Lohr
"I made a huge order of customized paper flower bouquets for them to send to some VERY famous VIP clients! It was amazing. You can see a timelapse video, a bunch of pics and read all about it here: papercraftmiracles.com/blog/twitterflowers "
Supna Doshi
"We produced our first ever music video with Grammy and Sony artist and Navy Veteran B Taylor. We filmed during COVID 19 with every single branch of the military, every first responder group, and Veterans." alineaproduction.com
Julie Traxler
"Launched a business, wrote a best-selling book, and started a podcast. All of them focused on helping small businesses. And we led the effort for AJ McLean of the Backstreet Boys to launch a new nail polish line." sbpace.com  
Bridget Brooks
"Hit 6 figures as a business in one year…. the lesson Stop the limited belief block."  valton.co
Pooja Doshi 
"I completed my business GST registration, which was due, got featured in A compendium of 100 successful women in MSME sector in India and won an award in the arts category."
April Ritz
"I scaled my business from a startup in 2019 to an international business with clients in 8 countries in 2020 during a pandemic." thesavvyassociates.com
CaTyra Polland
"Biggest success story: Starting the Literacy Love Scholarship for high school students."
Jacquelyn Rodriguez
"I launched a podcast and a subscription box for female entrepreneurs to start co-creating a life they love. I also got my certification to be a Neuro Coach."
Becca Hector
"I designed, launched, and taught a personal development course for autistic adults like me. It is now a successful, sponsored, grant-approved, international course!" beccalory.com/webinars/
Nicola Redman
"I've managed to grow my business so much that we've been able to but my parents B&B and laugh a creative retreats biz with my husband. It's been quite the year!"
Paul Wakefield
"I've created 12 more first-time authors, wrote & published my fourth business book, grown my team from 3 to 40, completely rebranded my business, and had the best financial year in 14yrs of being in business. All in all, 2020 has been an incredible year for me."
Silke Harvey
"I managed to drive from the UK to Bulgaria at the height of the pandemic and, against all the odds and purchased a property which I'm going to convert into a spiritual eco-retreat center next year."
Abigail Ogoriba
"I launched my NGO- WHOLESOME LIFE INITIATIVE in January 2020. We visited about 7 schools, coaching and inspiring young ones until the pandemic lockdown in march. We transitioned online, organizing classes. I launched two bestselling books in May 2020 And launched my online coaching academy – WHOLESOME LIFE COACHING ACADEMY in September 2020. I launched another handbook for young girls on the first of December 2020. It was a challenging year, but we did not let the challenge stop us from creating value to impact the young minds to position them for a successful future. We have recorded numerous testimonies and still counting." Wholesome Life with Abigail Ogoriba
Awakened Woman
"Interviewing powerful women who chose to share their amazing stories with AW.
Among them:
Maria M. Trusa CEO, Forme Medical Center

Lisa Vidal, Actress, Grey's Anatomy,

Shayla Rivera former NASA Rocket Scientist and Comedian, Shayla Rivera

Benita Alexander Journalist and Emmy Award-Winning Documentary Writer, Benita Alexander

Julissa Prado CEO at Rizos Curls

Vanessa Coppes, CEO, EIC, Bella Magazine

Lois Robbins, Actress

Nikki Boyer Actress, 3-Time Emmy winning Media Personality and Host, Dying for Sex and wonderymedia Daily Smile Podcasts

Christina Vidal, Actress, @abcnetwork United We Fall

Beth Ferry, NYT Children's Book Bestseller
I have been blessed to write these stories and look forward to new ones being added to my awakened-woman site in 2021!"
Claire Jones 
"From March to November of this year, we were able to increase revenue by 620%!!!"
Gillian Jones-Williams
"I wrote a book on my story of how I nearly lost my 25-year-old business in March and had to reinvent and am publishing it to raise money for the NHS. So much learning this year!"
Karolina Chic
"Launching #SummerSchoolOfStyle membership site."
Steph Palermo
"Published my third book, launched a membership community." JustSteph.com
Jaishri Hall
"Hi! My story this year went from frustration, sadness, anger, and depression to a total shift re-encountering my life's purpose, finding love and fulfillment."
Aly Sanger
"This year has been a roller coaster, for sure! In life, we went through many struggles that made it seem like self-employment wasn't the route to go – lost a loved one, had a pipe burst, revenue went down by over 60%. All by May. It was not shaping up to be a good year. In September, I launched a group coaching program that filled up, and by October, we replaced that lost 60% revenue and more than doubled it! I'd be happy to share with you more about this wild ride that's been 2020."